Down on memory lane
… One night, while scrolling on FB – since I belong to a cooking group – I stumbled across this "Dalgona coffee post" and being a coffee lover (Guatemala is not only coffee of course, but sure produces the best in the world, not afraid to say this at all…). I decided to take a look at it and learn why this was trending, and lo and behold the coffee my mom would put us – me and my two sisters – beat, for I do not know how long, was there and it had a name not just beaten coffee – like she used to call it – … and the memories from my childhood came pouring back…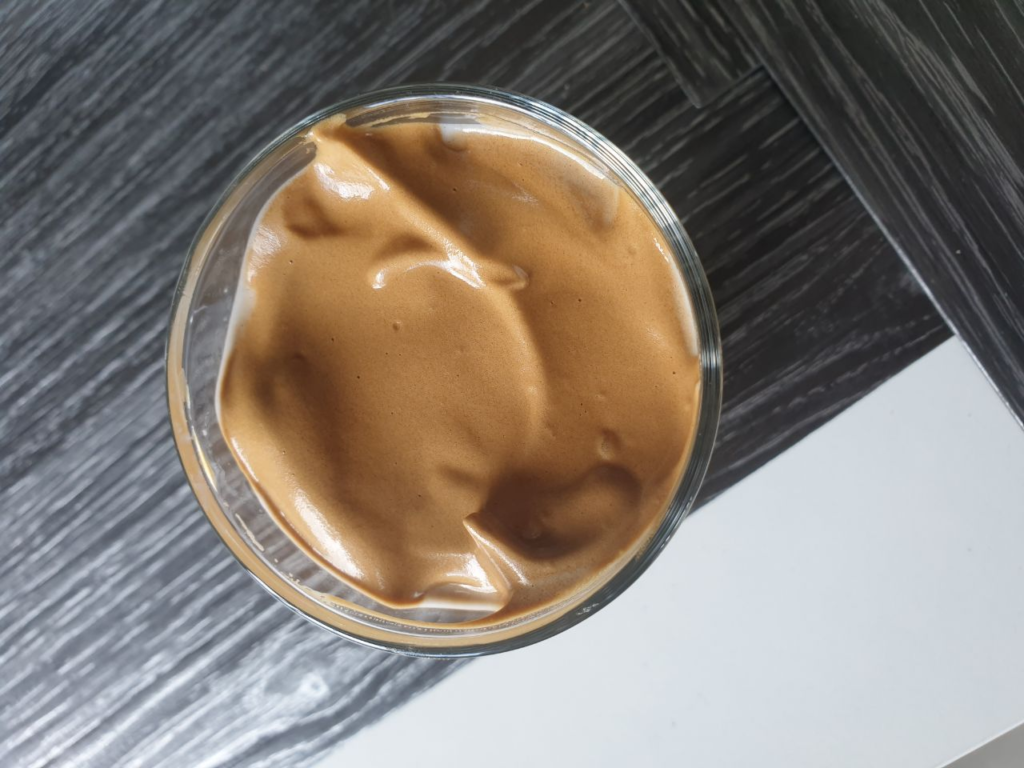 Growing up back home, in Guatemala, we used to spend most of our weekend afternoons – if we were not out with Dad camping or "exploring" as he would call it – in our paternal grandparents house. Every Sunday afternoon after sharing lunch together; which later on became almost a matter of trying to fight against time, after Grandma died and the gatherings changed to spending Saturdays and Sundays together over lunch.
While beating the coffee with our spoons, we would sit around the table and hear Mom and Dad talk with our Grandparents – later on, my Aunt joined the lunches after Grandma died, alongside with our cousin -, about politics, family history and stories. I used to love those lunches, it would be a time in which we would all be together and chat, laugh as well as eat good food. This coffee, at the time unimportant, is now part of my cherished memories. Therefore, now I would like to share how we did it, with the change that instead of doing it by hand – like we did back then -, we used a hand mixer and instead of just pouring hot water to it, we scooped the foam over milk with ice cubes.
Beaten coffee my way (Dalgona coffee as I have come to learn now):
1 serving
2 tablespoons of instant coffee of your choice (I prefer Nescafe, is a little less bitter than Lavazza – I normally do not use instant coffee)
2 tablespoons of sugar (or less if you wish to)
2 tablespoon of water
Cold milk with ice cubes (tall, short glass or mug… your choice)
In a bowl, mix all the ingredients.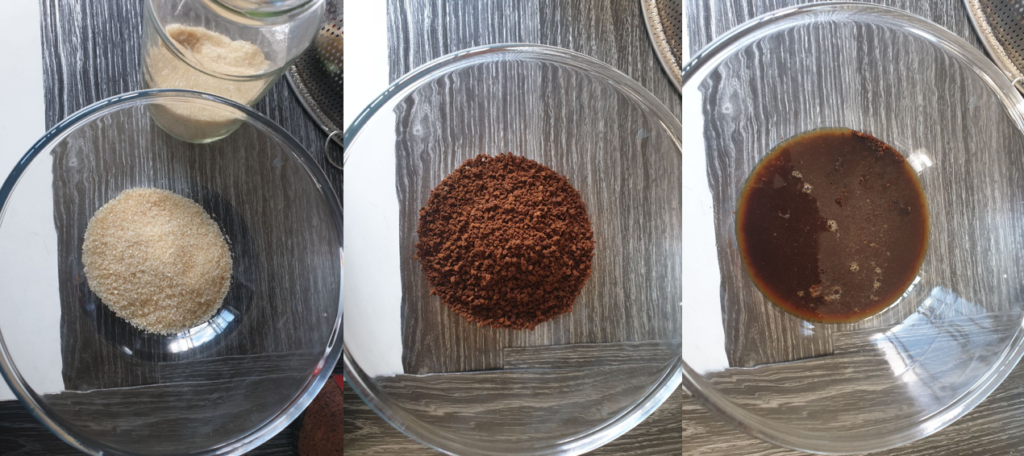 Beat until the foam changes to a light almost beige color.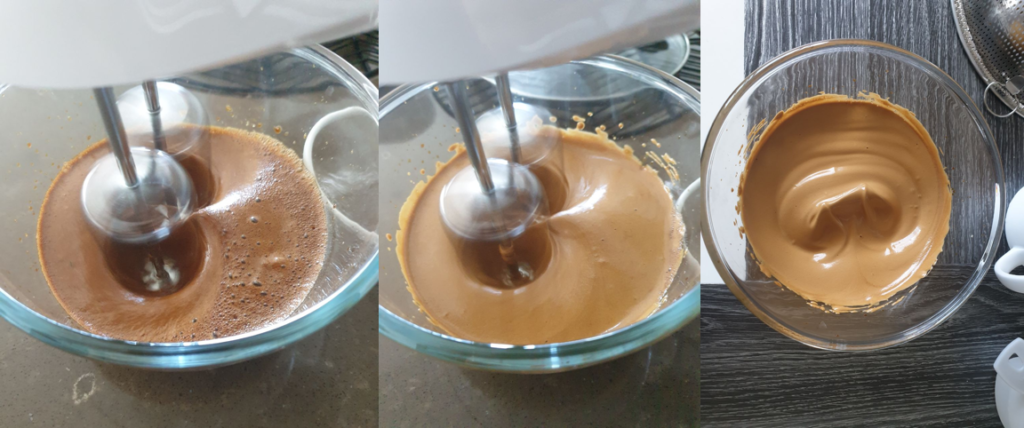 Scoop over cold milk and enjoy.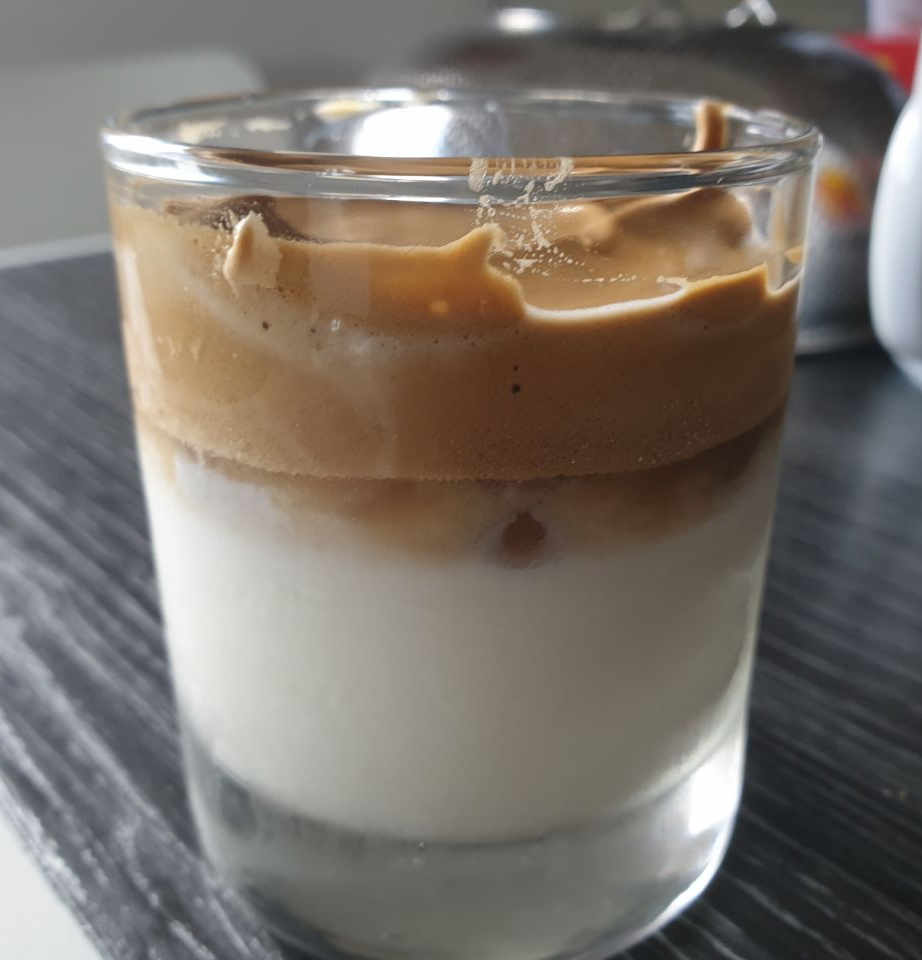 Thanks Toan, for the pics.